Client Resources
Finding The Right Fit: How To Navigate Consultant Search
Written by: Flexing It
28/09/2023
3 minutes read
12
0 shares
Step 1: Accessing the Search Feature
Your journey begins on our platform after signing up and project posting, where you will find the "Search Candidates" option on your screen's left side.
Once on the Search Candidates page, you must use keywords relevant to your project. For instance, if your project is related to marketing, type "Marketing" into the search bar at the top, as illustrated in the image.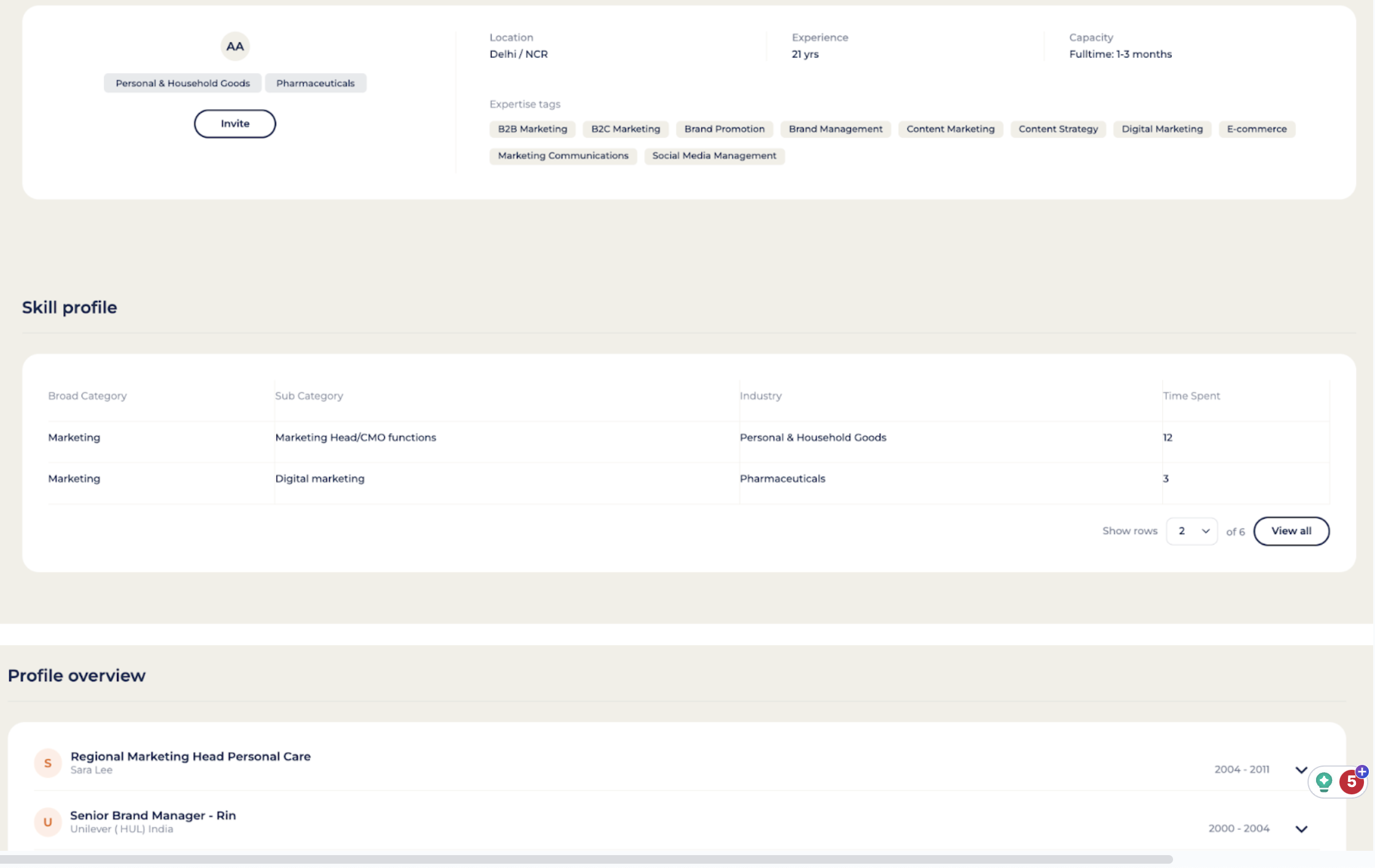 Step 2: Discover Matching Profiles
After hitting the search button, our platform will work its magic and populate a list of matching consultant profiles. This is where the process starts to get exciting with FlexScore!
FlexScore is our revolutionary, patent-pending matching algorithm that eliminates the hassle of finding the perfect consultant. It gauges the alignment between a professional's profile and your assignment's requirements. It accomplishes this by considering various parameters such as specified skills, past positions held, industry experience, required capacity, and location. In addition, it considers external factors like feedback quality and the results of background verification, dynamically adjusting the matching score as these inputs are also weighed extensively.
All applications and additional profiles that meet the criteria are neatly organized into one of three categories: "Perfect Fit," "Best Fit," and "Good Fit." This means you no longer have to sift through countless CVs mindlessly; instead, you can focus your attention on a prioritized set of profiles guided by structured parameters.
Step 3: Click on View Profile
As you browse the list of matching profiles populated by FlexScore, you'll see a world of potential at your fingertips. Click on any profile to view the consultant's details, qualifications, and experience.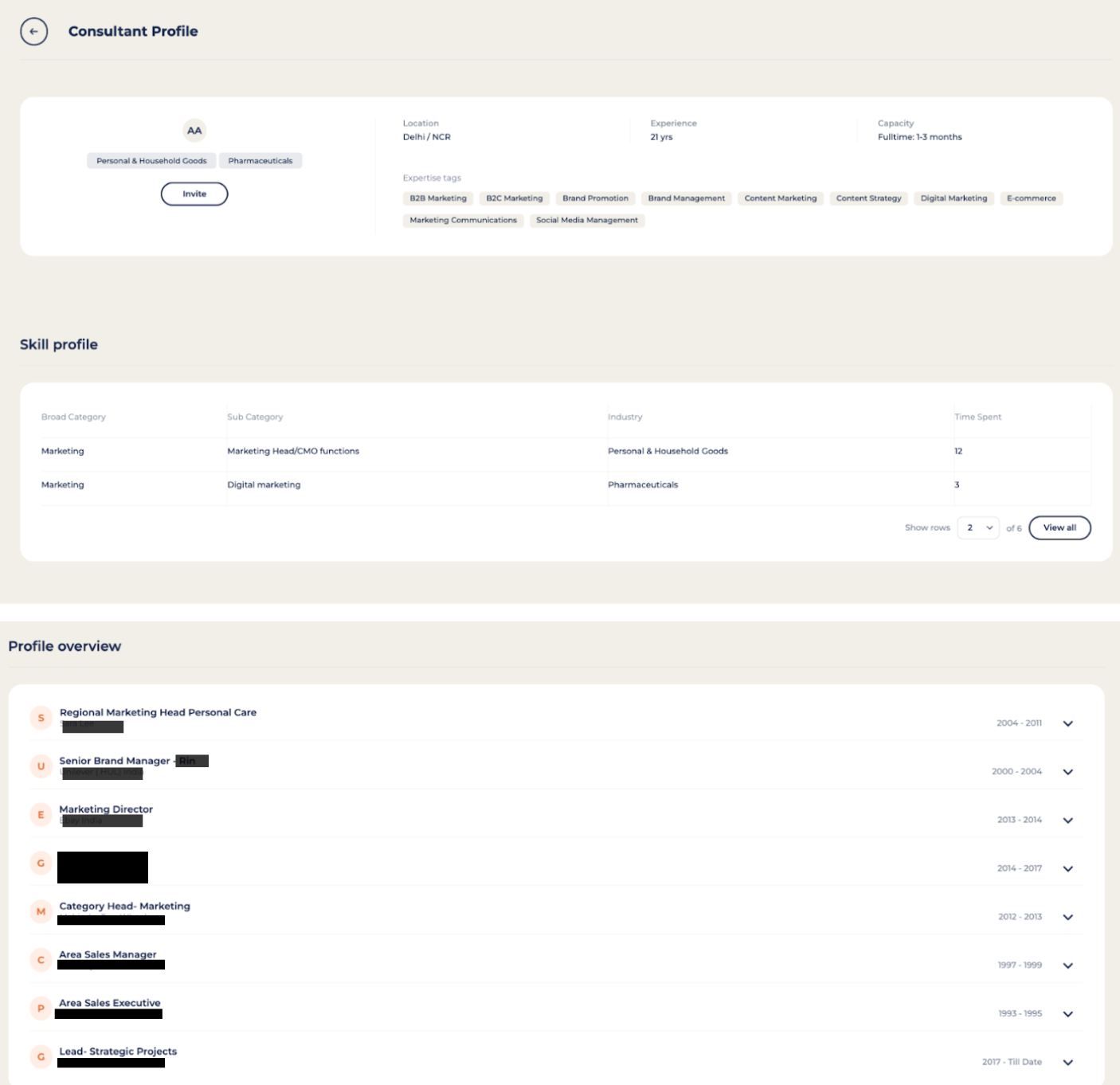 Step 4: Invite the Consultant
Once you've reviewed a consultant's profile and believe they could fit your project, it's time to take the next step. Click the "Invite" button to share your project request directly with the consultant.
Step 5: Shortlisting and Interview Scheduling
While finding a consultant has become more efficient with FlexScore, you must spend adequate time on shortlisting and interviews to understand the consultant's experience and skill set. If you opt for our Enterprise account, we can help you streamline this better.
Discovering the ideal consultant for your project has become a breeze. Utilizing our intuitive platform and FlexScore allows you to navigate the consultant search process effortlessly and efficiently. Your ideal consultant for your critical project is now just a few clicks within reach!
Post a project