Freelancer Value Proposition
Freelancing: A Lifestyle Career For Modern Professionals
Written by: Flexing It
12/10/2023
4 minutes read
19
0 shares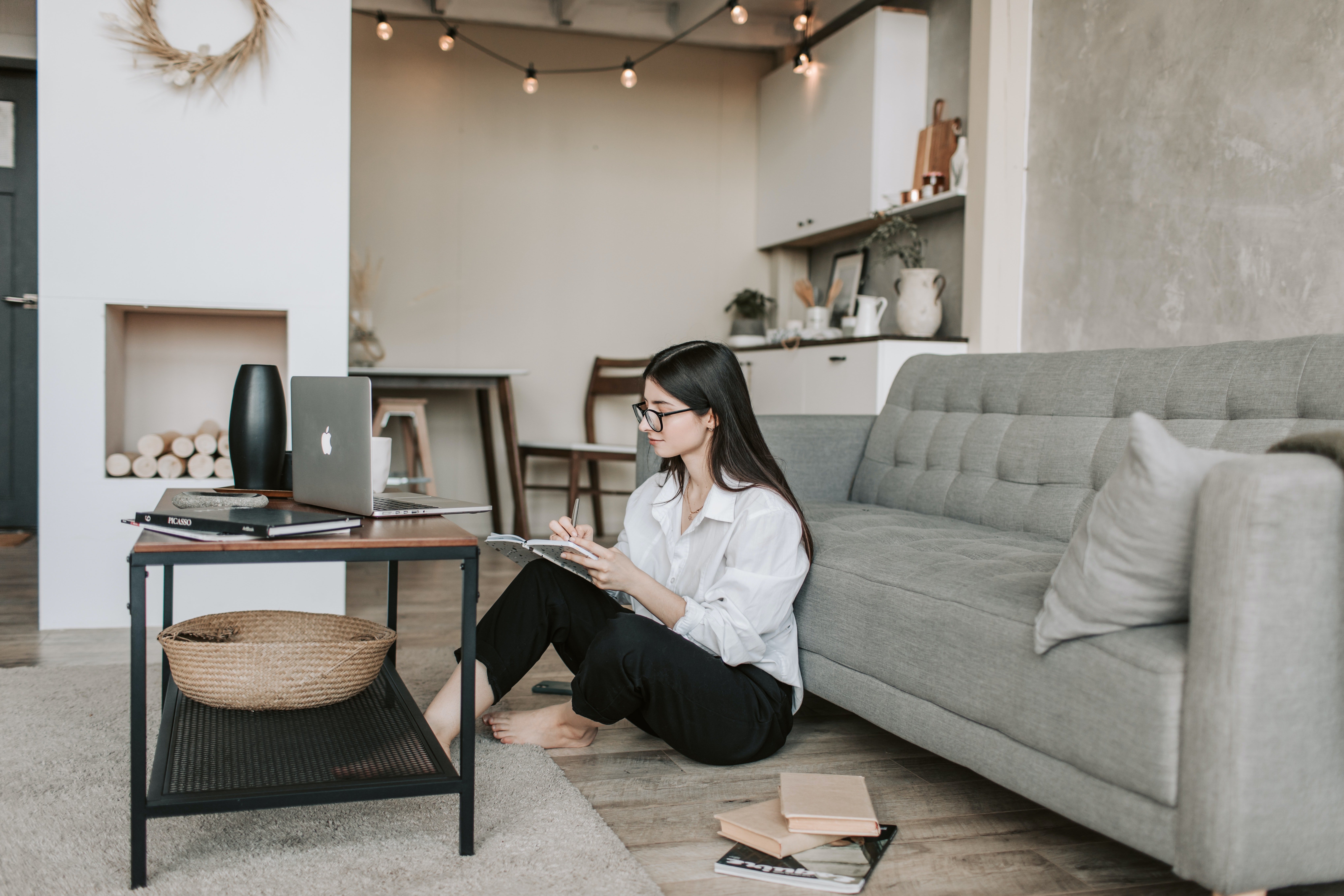 Freelancing is a career path taken by millions of professionals worldwide who value the autonomy, flexibility, and financial opportunities it offers. Over the years, it has been widely accepted that a 9-to-5 job is no longer the only path to professional success.
A growing body of evidence suggests that freelancing is a lifestyle choice.
Let's understand what makes Freelancing so attractive for professionals.
Freelancing is financial freedom!
Freelancing, contrary to what many believe, can be highly financially lucrative.
Freelance consultants can sometimes earn more per hour or project than salaried employees.
An impressive 60% of freelancers in India are below the age of 30, with the average annual income for freelancers in the country standing at INR 20 lakh and a remarkable 23% earning more than INR 40 lakh per annum. - Razorpay
There is no cap on how much you can earn!
Massive boost in freelancing jobs.
Companies often prefer the flexibility of hiring freelancers for specific projects.
The Future of Jobs report 2020 report by the World Economic Forum states that 41% of businesses planned to expand the use of contractors and consultants, especially for task-specialised work. Companies now recognise the flexibility benefits of hiring freelancers with specific skills for short-term or project-based work rather than maintaining a permanent workforce for every task.
Remote work prevails
Remote and hybrid work arrangements are here to stay. 50% of the projects on the Flexing It platform continue to be remote/hybrid despite a return to office. - Flexing It Professional Gig Economy Trends in FY23 report.
Most freelance projects have geographic independence that eliminates the constraints of a fixed office location and opens doors to global clients and opportunities. With reduced overhead costs, improved work-life balance, and diverse work environments, remote freelancers can tailor their work lives to their preferences while reducing commuting stress.
Freelancing is a conscious choice.
Freelancing is a conscious career choice, primarily motivated by the aspiration for increased flexibility, the drive to establish oneself as an independent consultant, and the goal of earning the total value of one's skills. Read Flexing It's full report based on our study with several consultants on the freelance consulting platform.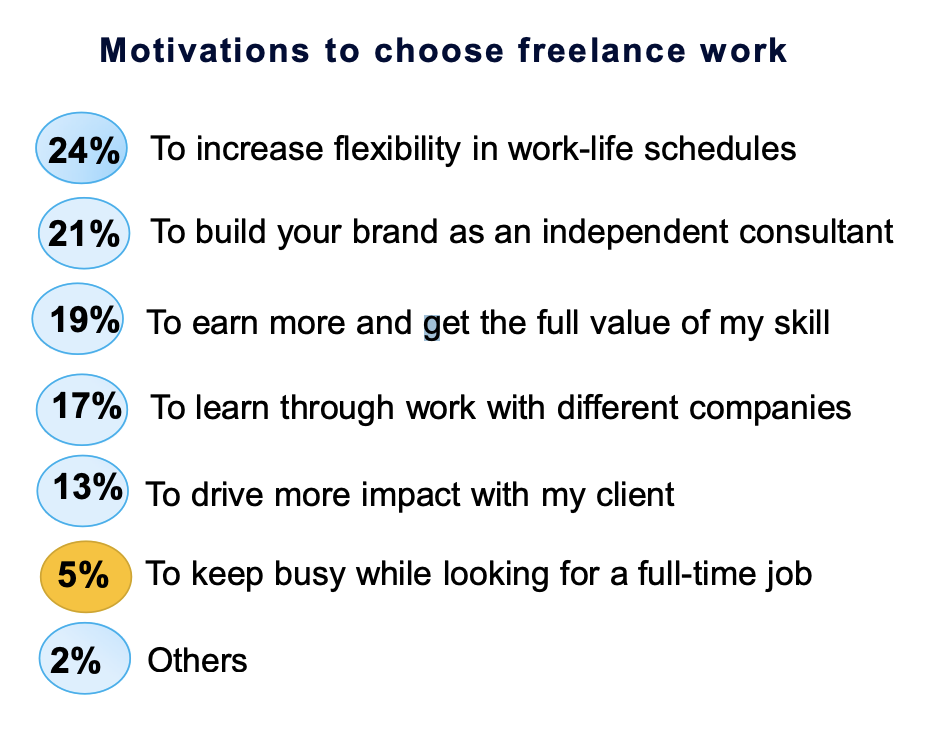 Image source - Understanding Perspectives Of Skilled Freelancers
Freelancers enjoy great autonomy in managing their work-life balance, empowering them to prioritise their family, hobbies, and personal growth that traditional careers may not provide daily.
Freelancing has become a vibrant and lucrative career path globally, challenging the conventional traditional work model. With the promise of financial freedom and a growing demand for specialised skills, freelancers can take charge of their professional destinies. The prevalence of remote work further enhances work-life balance, reducing commuting stress and allowing for greater flexibility. Freelancing is a deliberate choice and a career that is here to stay.
Join highly-skilled freelance consultants working with 3000+ clients such as HUL, Aditya Birla Group, Biocon, Bill and Melinda Gates Foundation, and many more. Embark on your professional freelance talent journey on Flexing It - your trusted freelance consulting platform.
Sign Up