Client Resources
Account Analytics - Using Data For Success On Flexing It
Written by: Flexing It
28/09/2023
4 minutes read
6
0 shares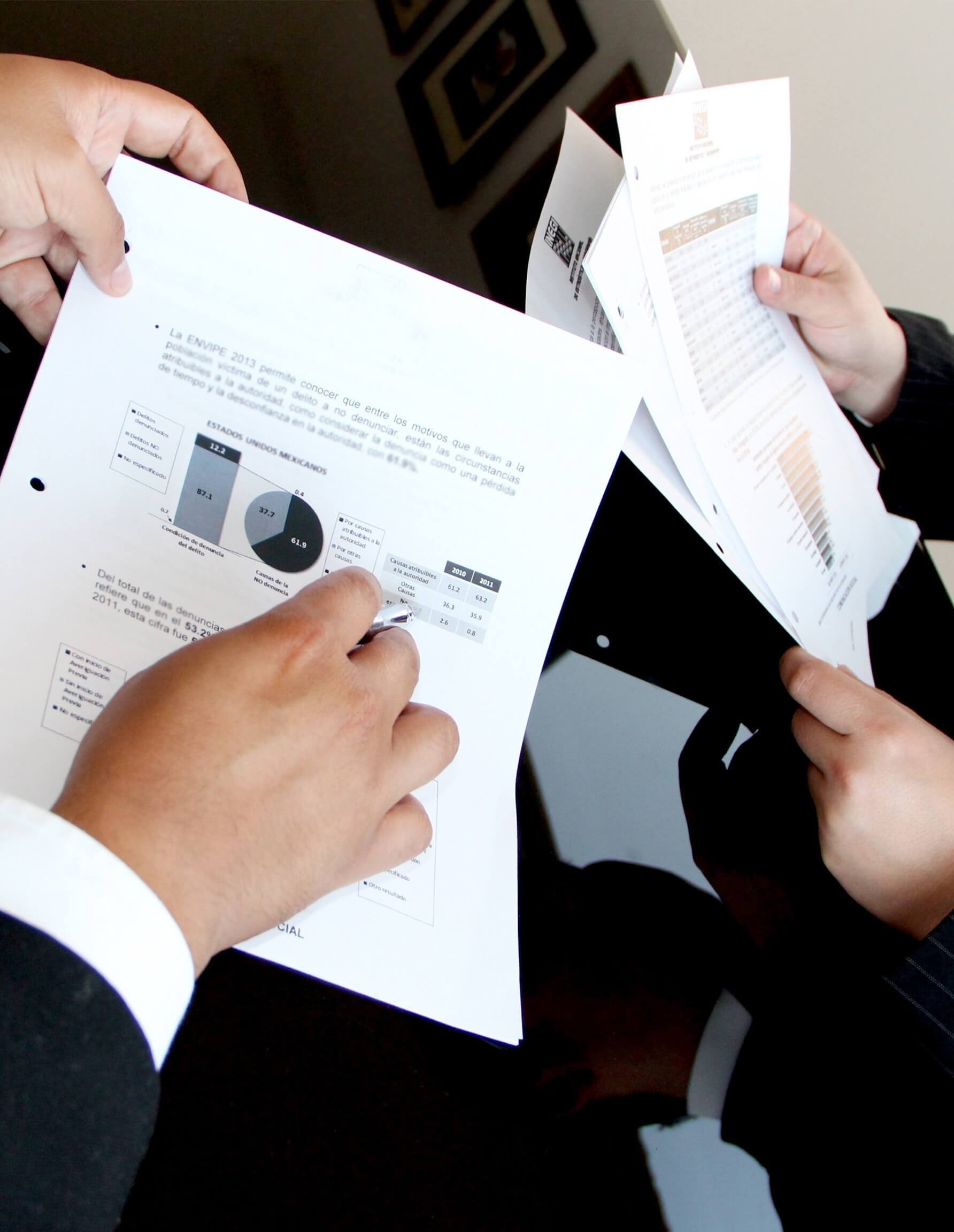 Data serves as the driving force behind effective decision-making. Whether you are a startup or a well-established enterprise, embracing account data analytics capabilities can significantly impact your comprehension of projects and consultants. In this blog, we'll take a comprehensive plunge into Account Analytics on Flexing It. We'll uncover how this powerful tool can empower you to make well-informed decisions and optimize project efficiency.
Project Spend Highlights
Your journey into data-driven success on Flexing It begins with Project Spend Highlights. This powerful feature lets you gain a bird's-eye view of your project expenses, breaking them down by month, skills, and vertical parameters. Let's explore how you can utilize this data for success:
Monthly Breakdown: The first step in understanding your project spend is to dissect it month by month. By doing so, you can identify trends and patterns, helping you allocate resources more efficiently. Are certain months consistently more expensive? Are there seasonal trends in your spending?
Skill Analysis: Flexing It's Account Analytics lets you delve into project spending based on specific skills. This is invaluable for businesses that require diverse expertise. Identify which skills are driving costs and where you might need to expand your talent pool.
Vertical Insights: Every industry has its unique demands and financial dynamics. With vertical-specific project spend analysis, you can pinpoint which sectors are the most profitable for your business and which might need some adjustments.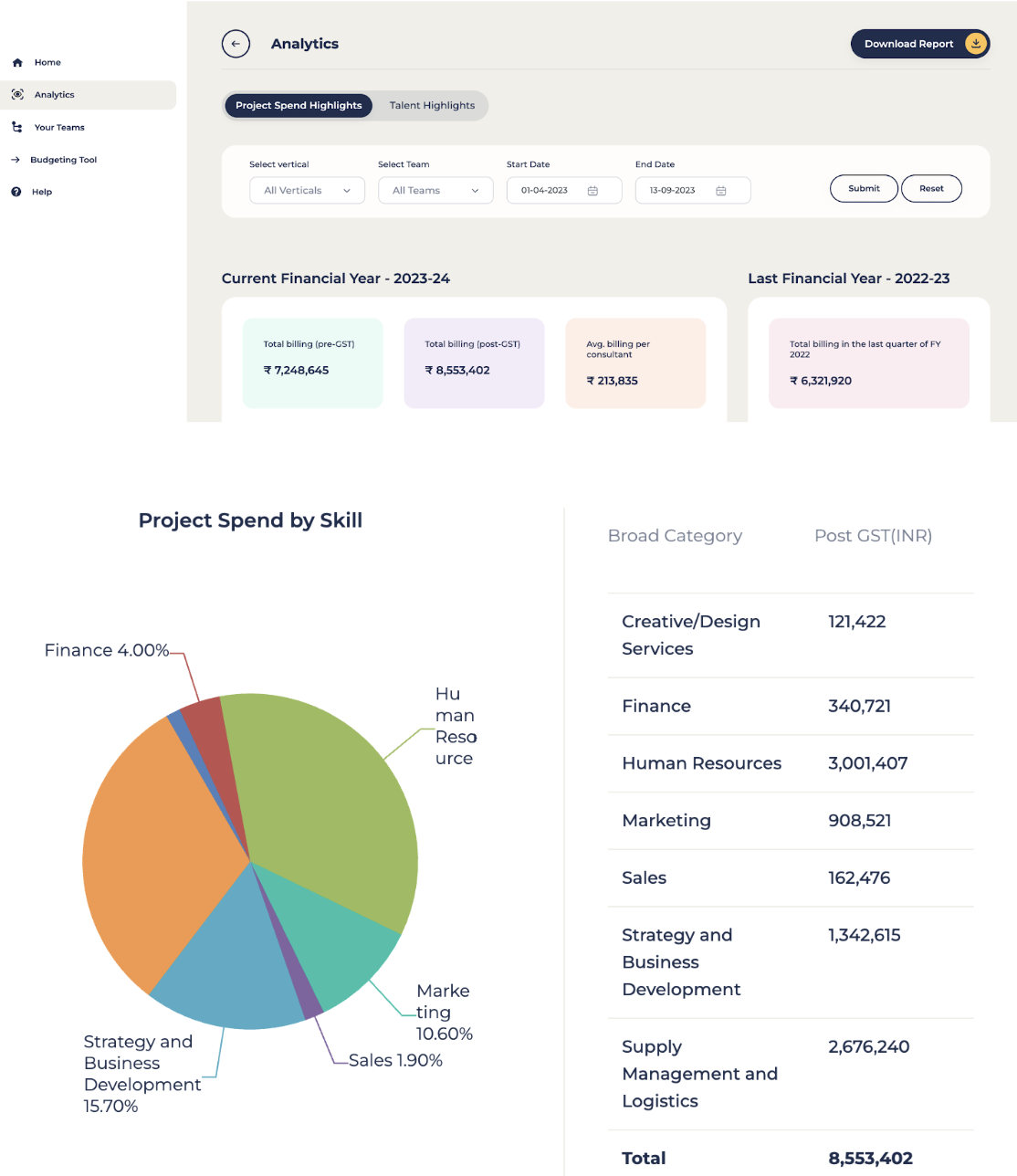 Talent Highlights
While project spending is essential, it's equally vital to understand the talent behind your projects. Flexing It's Talent Highlights feature empowers you to do just that. Here's how:
Nature of Work: Delve deeper into the work performed by your talent. Are they primarily working onsite, remotely, or a combination of both? Understanding this can help you optimize your workforce for different project requirements.
Experience Bracket: Analyze the experience levels of your talent pool. Are they predominantly in the 0-5 years bracket, or are experienced professionals with 5-10+ years of expertise? Tailoring your teams to project complexity becomes more straightforward with this insight.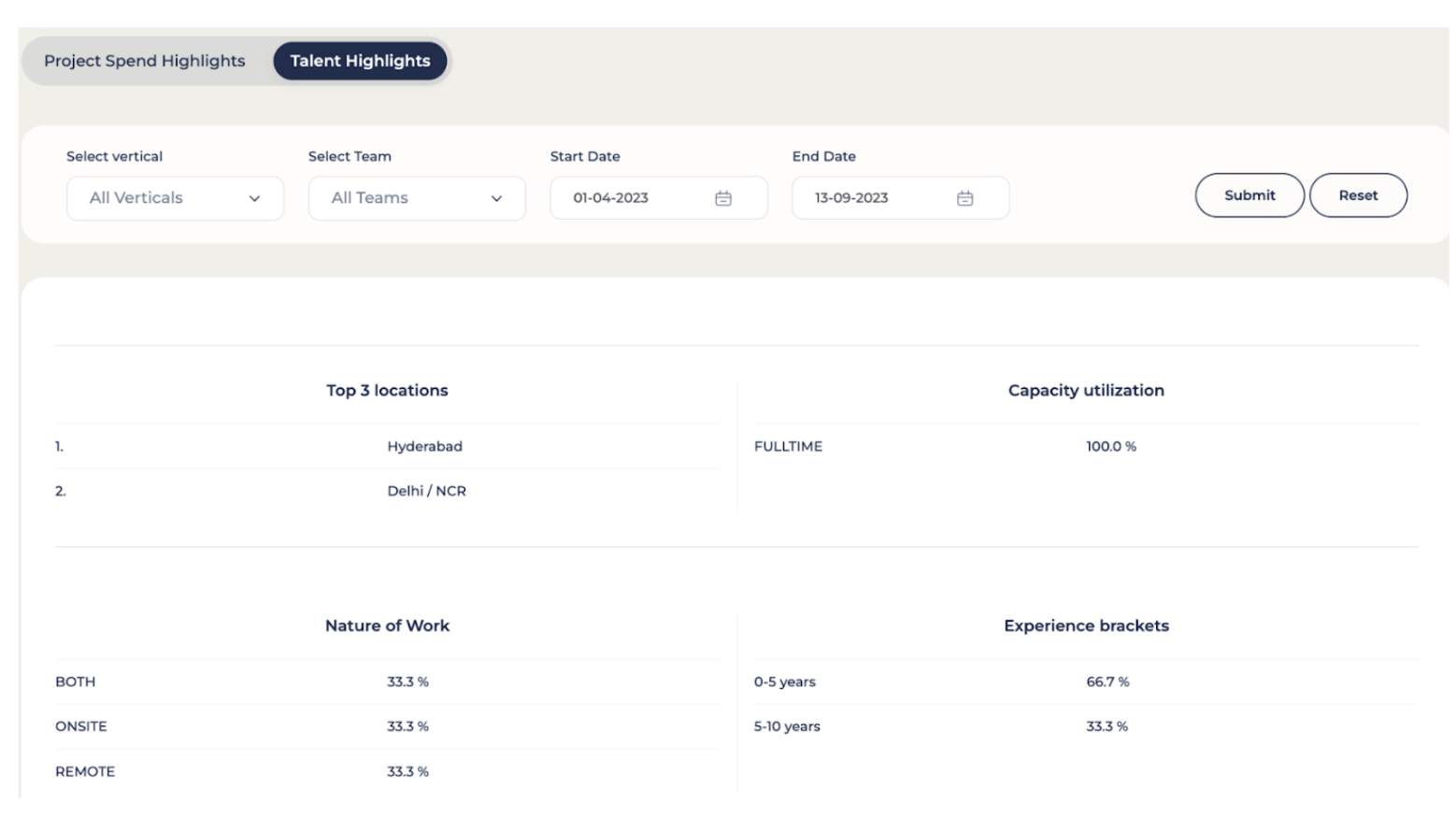 Location Distribution: Gain visibility into where your talent is located. Whether it's New Delhi, Hyderabad, or other regions around the world, understanding the geographical distribution of your workforce can be pivotal in optimizing project staffing and logistics.
Engagement Type: Determine the percentage of full-time and part-time engagements within your talent pool. This insight can help you align your workforce with project demands, ensuring cost-effectiveness and resource utilization.
Time-Range Precision: As with Project Spend Highlights, you can customize the time range in Talent Highlights. This granularity ensures that your talent analysis aligns precisely with your project goals and timelines.
Account Analytics on Flexing It goes beyond mere number-crunching; it's the key to unlocking pivotal data insights that pave the path to success. When you delve into Project Spend Highlights and Talent Highlights, you empower yourself to make informed, data-driven decisions that boost project efficiency and optimize resource allocation, propelling your business toward even greater heights of achievement.
Unleash your business's potential with Flexing It, the platform that opens doors to a vast network of over 80,000 exceptionally skilled freelance consultants. Join the league of renowned organizations like HUL, Aditya Birla Group, Biocon, Alvarez & Marsal, the Bill and Melinda Gates Foundation, and numerous others as you embark on a transformative journey alongside top-tier freelance talent.
Post a project